How Georgia Will Implement Legal Sports Betting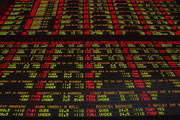 Almost everything related to gambling is illegal in the state of Georgia. As such, it is difficult to say how Georgia will implement legal sports betting (if it actually does). Most states have one or both of the most obvious platforms to handle sports betting services now that PASPA has been overturned: casinos and racetracks. Since nearly every state in the US has one or both of these amusements operating in some official capacity, and the general strategy among states that have already started crafting (and in some cases passing) sports betting regulatory legislation has been to grant these facilities the rights to be the first entities to offer sports betting on their premises.
Georgia, lacking both casinos and racetracks, doesn't have that luxury. (A racino is currently being propositioned to the state, and congress will hear arguments on that proposal in the 2019 legislative session, so that could be an inroads to sports betting. However, even if approved, construction on the 300-room hotel racino wouldn't even begin until late 2019 or 2020, and relying on that would put GA sports betting in a several-year hole compared to many surrounding regions.)
That said, Georgia does have one way it can implement legal sports betting: the state lottery. In fact, several states are empowering (or seeking to empower) their state lottery agencies with the custodianship of their new sports betting industries, as these lotteries are uniquely positioned with established gaming regulations, working oversight mechanisms, and existing governmental departments. In other words, even in states like Georgia that have no real gambling outlets to speak of, the lottery is widely available and has access to just about everything a given state would need to get sports betting off the ground.
The Georgia Lottery (or Georgia Lottery Corporation, as it is officially known) works like any other state-run lottery, with earmarks for "education" and all the other politically expedient stuff you expect. However, it's actually proven to be a very successful lottery model, generating over $1 billion each year, half of which does directly to the state. With thousands of locations offering Georgia Lottery action, the company already has the infrastructure (and, with its mobile apps, the technological smartphone know-how) to be the perfect sports betting platform in the state.
This way, GA residents wouldn't have to wait on any casinos, racinos, or other gambling shops to open up in the state before they'd be able to have access to comprehensive sports betting. Ideally, they could walk into any convenience store that sells lottery tickets, go up to an electronic kiosk or terminal, and place their bets on the day's or the week's athletic action.
Naturally, there is no guarantee that this outcome will occur. It would certainly be an economic boon to both the state and its residents, but there's a chance that folks living in Georgia won't see legalized sports betting in the Peach State for the next several years. In that case, then, GA residents can continue using legal online sportsbooks like Bovada, BetDSI, SportsBetting, and other top Internet betting shops that have already been serving the state for decades for sports betting in Georgia.
Best Georgia Sports Betting Sites - 100% Trusted + Safe
| | | | | |
| --- | --- | --- | --- | --- |
| | | 50% Up To $250 | VISA + Wire Transfer | |
| | | 50% Up To $1,000 | VISA, Bitcoin, Cash Wire | |
| | | 50% New Member Bonus! | VISA, Bitcoin | |
| | | 100% Up To $300 | VISA, Bitcoin | |
| | | 50% Up To $1,000 | Bitcoin, Wire Xfer, VISA | |